Springhill Water. How we started
When we set up Springhill in 2003, Karen, Matthew and I had originally planned on providing commercial equipment; in particular, commercial water softeners to places like hotels, council buildings, sports centres, office blocks etc. However, living in a farmhouse (Springhill Farm, complete with its own private water supply) situated in the South Pennine hills I asked Matthew if he could install a system that would provide clean water, at a good pressure and to the required private water supply standards. My partner and young family were rightly concerned about drinking, bathing and cooking with water, that effectively came from a boggy bit of land on the hillside. The system that Matthew created was and remains extremely effective and was the basis on which we have designed many hundreds of other private water supply installations. We have also installed many commercial water softeners and it is a part of our business that has seen steady growth over the years.
By choosing Springhill you are investing in tried & tested technology that works; that's our promise.
Geoff Nemec MSc CEnv MCIWEM
Managing Director of Springhill Water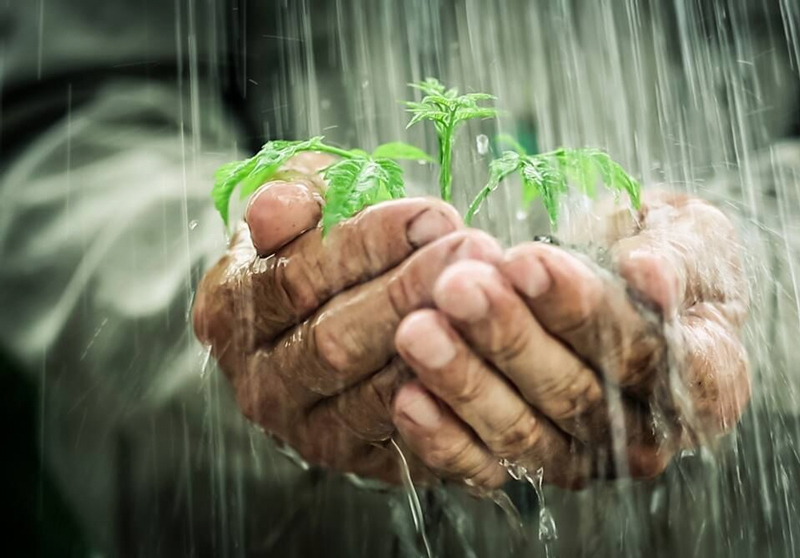 Private Water Supplies in the UK
Over 600,000 people in the UK do not have access to mains water. Their primary source of drinking water is a Private Water Supply. The source of the water can be either a spring, surface derived source, borehole (well in the USA), water well or rainwater harvesting system.
Whether you are buying or renting a property on a rural supply, already live in a rural property or are thinking of selling a rural property there are a number of things that you may like to consider. Firstly, if you have problems with your private water supply it is your responsibility to put things right. Neither the Council nor a water company are likely to offer you any direct help. In Scotland there are grants available for Private Water Supplies, but no such grants exist (or are likely to exist) in the rest of the UK.
We at Springhill have built up a reputation for excellence; Excellence in expertise, installation, equipment and problem solving. We are happy to visit any property in the North of England and provide free of charge advice and a free no obligation quotation.
WATER TESTING: As part of your FREE no-obligation site survey & quotation visit we can carry out a basic water test free of charge (advanced tests are also available) if required / deemed necessary.
Legislation
The quality of drinking water in the UK is governed by some form of regulation; Mains water has to meet the standards set by the Drinking Water Inspectorate, Bottled water has to meet the standards set by the bottled water regulations and Private Water Supplies have to meet the standards set by the private water supply regulations. All of our equipment is designed and approved to meet the standards required by the Private Water Supply regulations.
The Private Water Supplies (England) Regulations 2016 (pdf) »
Springhill Water: Some of the equipment we supply and maintain
Filter cartridges and housings
UV Disinfection
Booster Pumps
Borehole Pumps (including borehole pump lifting)
Iron and Manganese reduction filters (Iron Master) »
Turbidity and Colour Reduction Filters
pH Correction
Water Softeners
Arsenic Reduction
Fluoride Reduction
Chlorine Dosing (belt and braces disinfection for commercial supplies)
Taste and Odour reduction
Whole House Reverse Osmosis
Buying, Renting or Selling a Property
How times have changed; recent changes in legislation and the concept of 'duty of care' now mean that solicitors and building societies etc. are asking for certificates that confirm that the water feeding a rural property is wholesome. The Council now have to ensure a private water supply complies with ever changing regulations (the latest changes are due in 2018).
We at Springhill can provide a free of charge informal report for any private water supply in the North of England. For those wanting a more detailed report we can visit site, carry out water tests, investigate the situation with a water supply and make appropriate recommendations in-line with Risk Assessment formats that are recognised by Building Societies, Solicitors, Estate Agents and others wanting information relating to a private water supply.
"When I originally bought the Farmhouse in 1984, no one even mentioned the water other than to say it was 'beautiful spring water' that was the envy of friends and relatives of the previous owners."
Debbie,
Ripponden, West Yorkshire
Steve
Senior Engineer
Steve has worked in the water filtration industry for many years. Steve has in depth knowledge of water softening, water filters, iron and manganese filtration and pH correction. He provides technical support to customers and the rest of the team.
Andy
Field Engineer
Andy has worked on many renovation projects and he has built up a high level of skill in the installation of equipment. Taking great pride in his work, Andy has a reputation for the highest quality of workmanship.
Phil
Field Engineer
Phil is the powerhouse behind the team. A skilled engineer he takes charge when heavy gear is involved. One example of such a situation is borehole maintenance and pump lifting. Phil has been instrumental in building and designing the lifting gear used in borehole lifts and has led many successful operations.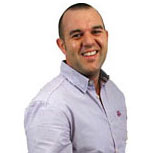 Barney
Field Engineer
Barney (also known as Andy) is a popular engineer. Building on his electrical experience, he brings a wealth of knowledge to the team. He specialises in valve installations and has in-depth knowledge of Fleck, Autorol, Shakesby iron reduction and other equipment using control valves.
Jamie
Field Engineer
Jamie is our man for all seasons. He loves the great outdoors, spending much of his social time teaching young people survival craft. A valuable asset to the team, Jamie will be there if you have a problem, rain or shine.
Matty
Apprentice Field Engineer
Under the watchful eye of our highly experienced engineers Matty combines field work with the theory he studies at college. Training our future engineers is a critical part of our commitment to customers. It takes many years to learn the craft and we constantly are looking to the future.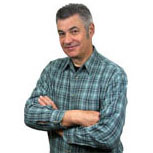 Geoff
Warehouse
Geoff brings a depth of experience and adds an extra dimension to the team. He makes sure we operate in accordance with all the relevant health and safety regulations. Geoff has broad based experiences in many areas including stock control and warehouse management.
Tom
Field Engineer
Former Royal Engineer and recent father and proud family man, Tom is the most recent addition to the Springhill team of engineers.
Scott
Field Engineer (Trainee)
Serving Royal Engineer, Scott will be joining the Springhill team in August 2018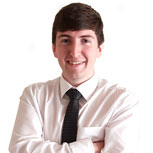 Alex
Technical Support
Alex is the latest addition to the team. With a Masters in Chemistry, Alex is a valuable addition to our technical team.
Karen
Operations Director and Co-founder
Operations Director, Karen Wain has worked in an engineering environment for over 25 years. During her years with one of the worlds leading water filtration companies, Karen was responsible for daily operations in the Service Department.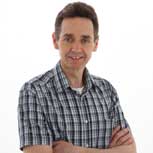 Matt
Technical Director and Co-founder
Technical Director, Matthew Wilson is considered by many to be one of the UK's leading water softener and iron reduction professionals. Matthew regularly visits customers on a troubleshooting or consultancy basis. Having previously worked for one of the world's largest water filtration companies, Matthew has extensive technical knowledge relating to domestic, light commercial and commercial water filtration products. In recent years Matthew has developed several new water treatment innovations which have been patented by Springhill and these products now sell into world markets.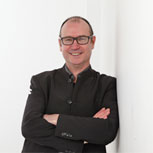 Geoff
Managing Director and Co-founder
Chartered Water and Environmental Manager, Geoff Nemec has a civil engineering masters degree MSc (Eng) awarded by the University of Leeds, School of Civil Engineering and he is a Chartered Environmentalist (CEnv) and Chartered Water and Environmental Manager (MCIWEM), qualifications that demonstrate the highest level of professionalism within the water and environmental sectors.