The Springhill private water supply
When we set up Springhill in 2003, Karen, Matthew and I had originally planned on providing commercial equipment; in particular, commercial water softeners to places like hotels, council buildings, sports centres and office blocks. However, living in a farmhouse with its own private water supply I had asked Matthew if he could install a water filtration system that would provide clean and safe water.
Clean and Safe
My partner and young family were rightly concerned about drinking, bathing and cooking with water that effectively came from a boggy bit of land on the hillside. The system that Matthew created was and remains extremely effective and became our template for many hundreds of other private water supply filtration systems.
Tried and tested filtration
Our range of installations includes UV disinfection, pH correction, iron water filtration, booster pumps and borehole pumps. Over the years we have installed a wider range of water filtration equipment and water pumps in a wide range of properties that includes hundreds of large, medium and small sized domestic properties.
Leading Private Water Supply Specialists
Having established ourselves as the leading private water supply specialists in the UK, we are major contractors to the National Trust, Youth Hostel Association, English Heritage and several large caravan parks, country estates and stately homes. Springhill continues to grow as a business and we now employ 8 full time engineers and a team of surveyors, scientists and office administrators.

By choosing Springhill you are investing in tried & tested technology that works; that's our promise.
Geoff Nemec MSc CEnv MCIWEM
Managing Director of Springhill Water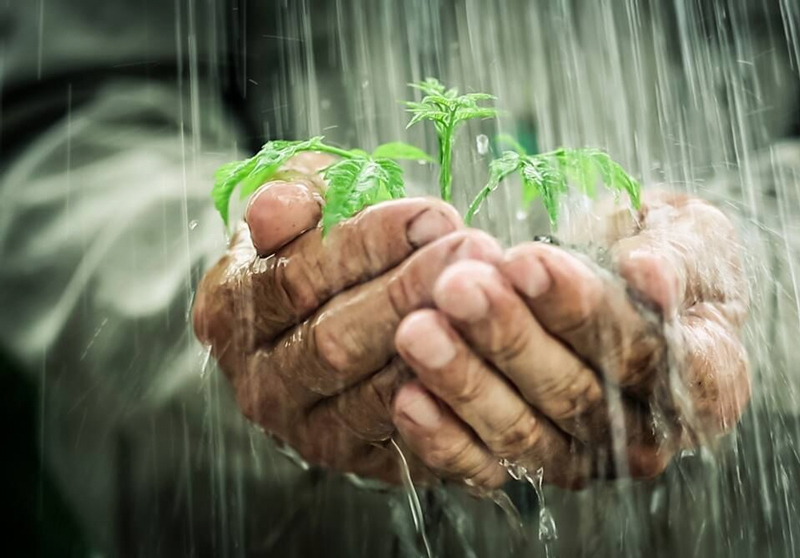 Private Water Supplies in the UK
Over 600,000 people in the UK do not have access to mains water. Their primary source of drinking water is a Private Water Supply. The source of the water can be either a spring, surface derived source, borehole (well in the USA), water well or rainwater harvesting system.
Whether you are buying or renting a property on a rural supply, already live in a rural property or are thinking of selling a rural property there are a number of things that you may like to consider. Firstly, if you have problems with your private water supply it is your responsibility to put things right. Neither the Council nor a water company are likely to offer you any direct help. In Scotland there are grants available for Private Water Supplies, but no such grants exist (or are likely to exist) in the rest of the UK.
We at Springhill have built up a reputation for excellence; Excellence in expertise, installation, equipment and problem solving. We are happy to visit any property in the North of England and provide free of charge advice and a free no obligation quotation.
WATER TESTING: As part of your FREE no-obligation site survey & quotation visit we can carry out a basic water test free of charge (advanced tests are also available) if required / deemed necessary.
Legislation
The quality of drinking water in the UK is governed by some form of regulation; Mains water has to meet the standards set by the Drinking Water Inspectorate, Bottled water has to meet the standards set by the bottled water regulations and Private Water Supplies have to meet the standards set by the private water supply regulations. All of our equipment is designed and approved to meet the standards required by the Private Water Supply regulations.
The Private Water Supplies (England) Regulations 2016 (pdf) »
Springhill Water: Some of the equipment we supply and maintain
Filter cartridges and housings
UV Disinfection
Booster Pumps
Borehole Pumps (including borehole pump lifting)
Iron and Manganese reduction filters (Iron Master) »
Turbidity and Colour Reduction Filters
pH Correction
Arsenic Reduction
Fluoride Reduction
Chlorine Dosing (belt and braces disinfection for commercial supplies)
Taste and Odour reduction
Whole House Reverse Osmosis
Buying, Renting or Selling a Property
How times have changed; recent changes in legislation and the concept of 'duty of care' now mean that solicitors and building societies etc. are asking for certificates that confirm that the water feeding a rural property is wholesome. The Council now have to ensure a private water supply complies with ever changing regulations (the latest changes are due in 2018).
We at Springhill can provide a free of charge informal report for any private water supply in the North of England. For those wanting a more detailed report we can visit site, carry out water tests, investigate the situation with a water supply and make appropriate recommendations in-line with Risk Assessment formats that are recognised by Building Societies, Solicitors, Estate Agents and others wanting information relating to a private water supply.
"When I originally bought the Farmhouse in 1984, no one even mentioned the water other than to say it was 'beautiful spring water' that was the envy of friends and relatives of the previous owners."
Debbie,
Ripponden, West Yorkshire